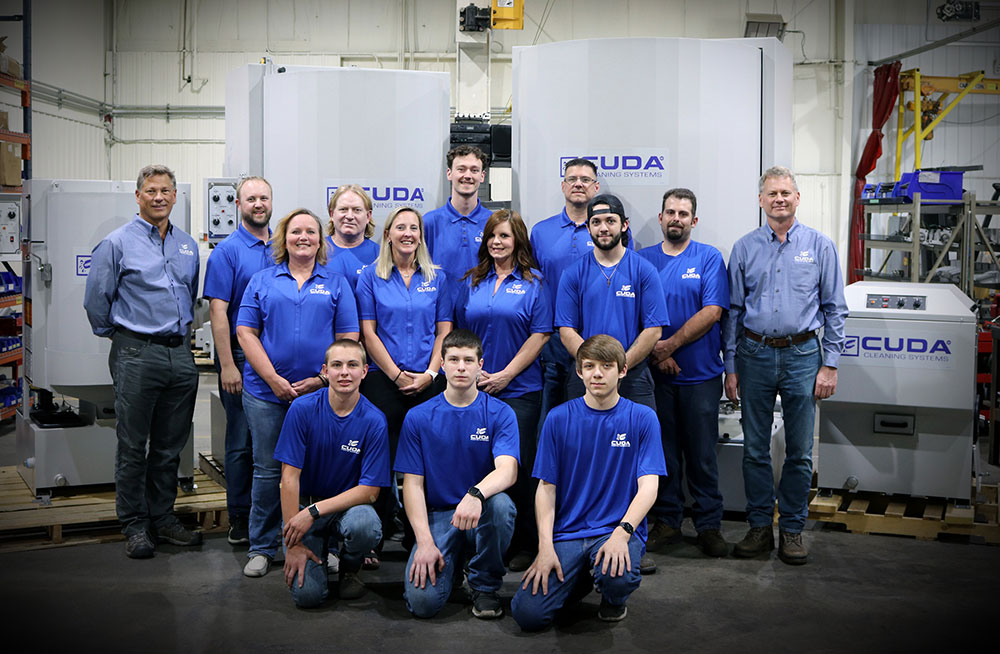 Cuda employees (Left to right) Front row: Zach Manley, Matthew Schwartz, Kaden Rice. Middle row: Maggie Aas, Michele Karpinske, Candice Ortiz, Nate Ortiz. Back row: Neal Tapio (owner), Shawn Kulla, Gordon Prouty, Drew Tapio, Michael Schwartz, Shane Wokoun, Daryl Tapio (owner).
About Cuda...How It Began
"Cuda Cleaning Systems has always prided itself on being the best in the industry, and always will."

-Neal Tapio, Cuda Cleaning Systems, President
In the late 1980's, petroleum-based solvent used in traditional solvent tanks was proven to contain cancer-causing carcinogens. Transportation and disposal of solvents was considered an environmental risk, requiring a hazardous waste manifest and significantly increasing liability for businesses. Automatic soap and water parts washers became a viable, biodegradable and safe alternative to hazardous solvent with a huge added side effect…they automated the dirty, messy process of cleaning parts by hand, saving dozens of hours of a technician's time per week spent manually cleaning parts.
In the early 1990's, four entrepreneurial brothers from the Upper Peninsula of Michigan (who along with their family members invented, built or helped create other name-brand companies such as Defiance Wood Stoves, Boss Snow Plows, Somero Laser Screeds and Blizzard Snow Plows) purchased a large automatic parts washer to clean wheel bearings, gear boxes and other oily and greasy parts for their family's factory. It worked great – and saved a ton of time. But there were many problems. The parts washer was large, heavy, costly to heat, difficult to move, and even more difficult to maintain. While it cleaned well, it was designed for machine shops and was impractical for the average factory and repair facility.
Staying true to what makes America great, they took that massive parts washer and completely redesigned it by making it lighter, more energy efficient, more mobile, and easier to use.
And in 1993, Cuda Cleaning Systems was born. "Cuda" quickly became recognized as the "Kleenex" of automatic parts washers and turned into one of the fastest growing small businesses in the United States. After successfully building a thriving business, Cuda was sold to a group of Wall Street private equity investors and rolled into a new company that included Hotsy, Landa, Shark, Watermaze, and 6 other brands, ultimately relocating to Camas, WA. As of 2019, Cuda was just a small division of Karcher, a $2.5 billion German company.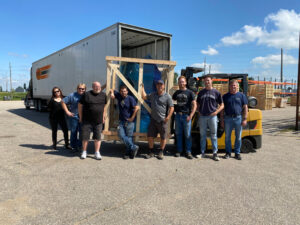 The strength of the original Cuda business was the effective business model that relied on 29 knowledgeable, single-product distributors across North America who became experts in the industrial cleaning industry. Many of those longtime distributors are still with Cuda today.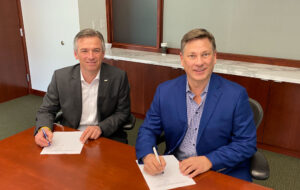 In March 2020, the Cuda division was purchased by one of those longtime distributors and a close friend and "shirt-tail' relative of the original owners. Neal Tapio joined the Cuda team a few years after the founding of the company. He worked as an independent sales representative for Cuda of South Dakota and quickly became the top performing sales representative in the country. His success lead to the acquisition of Cuda distribution rights for the states of Kansas and Nebraska. After several successful years selling to the automotive and agriculture industries in the breadbasket of America, he sold the business and moved to the State of Washington where he built a strong Cuda customer base and business. He further expanded into the State of Utah and in 2003 he sold that business. After pursuing other interests in his home state of South Dakota (real estate development and the energy industry), in 2010, he returned to his Cuda roots and in 2012 made it back on top as the highest volume Cuda sales organization in the country by building strong relationships in the oil industry.
His focus was simple – to become a full-service resource for companies wishing to automate the time consuming task of manually washing parts in hazardous and expensive conventional solvent tanks or messy pressure washing. By offering his broad experience and expertise in the elimination of solvent-based cleaners, he has helped over 2,000 companies reduce or eliminate their need for cleaning solvents. These smart solutions are accomplished by having proper levels of inventory, sizing the equipment properly to the cleaning application(s), need, and budget while providing cash discount incentives, simple in-house rental programs and lease-to-own options.
Neal looks forward to leading Cuda to new heights in 2021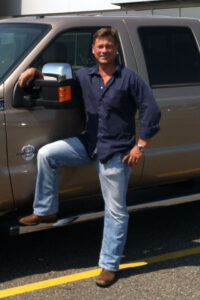 Neal has always believed customers will pay a fair price for providing a quality product combined with professional sales expertise in a risk-free transaction. For that reason, he prides himself on doing business the old fashioned way, with a handshake. Born and raised in Watertown, SD with small town values and hard work, Neal spent several years in Washington D.C. working as an aide to South Dakota Senator Larry Pressler (R) and several years in the banking industry with Wells Fargo, formerly Norwest Bank. These experiences soon taught him he was born to be a small business person, as he could never understand how big government and big business could do so little with so many people. He quickly tired of rule followers and "cya" mentality of big organizations.
Neal has combined his Christian upbringing and his family's entrepreneurial roots, with his knowledge of the financial industry and his belief in the American Dream to be involved in the political process, first as an aide to South Dakota Senator Larry Pressler (R), and later as a state Senator from his hometown of Watertown, SD and most recently as the South Dakota state director of the Trump campaign. He is a big believer that the decay of America's small towns can be reversed and the American work ethic can be revived, thereby Making America Great Again.
Neal looks forward to leading Cuda Cleaning Systems and being part of the resurgence of American manufacturing in Watertown, SD, where Cuda parts washers are now made with pride in the heart of America.