4860 Front-Load Automatic Aqueous Parts Washer
Vertical / Seal-less Pump: 7.5 HP / 200 GPM / 50 PSI
5,000 Lbs. Load Capacity, determined with even weight distribution
156 Gal. Sump Capacity
(2) 9 kW Heaters
Automatic Oil Skimmer
Low Water Shutdown
Optional 12" Height Extension
Machine: 75"L x 66"W x 105"H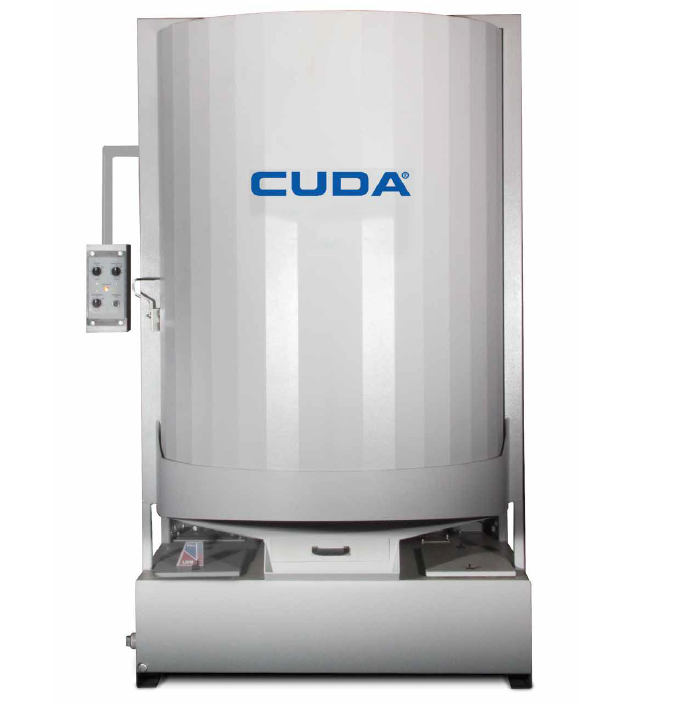 Turn the tables on dirt. The Cuda 4860 features a turntable diameter of 48-inches, working height of 60-inches, and load capacity of 5000 lbs. The 4860 Series is equipped with a 7.5 HP vertical seal-less pump producing 200 GPM at 50 PSI, and has a 156-gallon sump capacity.
Cuda's 4860 automatic parts washer is ideal for large engine rebuilders, large diesel OTR truck repair and dealers, construction equipment repair, and large implement dealers.
Aqueous parts washers clean faster and better without using harmful solvents! Cuda automatic parts washers provide a safe and efficient solution to cleaning parts because they don't use harmful cleaning solvents to clean. Our automatic parts washers also provide a time-saving, easy parts cleaning solution for your staff allowing them to simultaneously clean parts while performing other tasks.