2412 Top-Load Automatic Aqueous Parts Washer
A robust starter machine. Cuda's 2412 series of parts washers is an attractive entry-level top-load aqueous parts washer. At only 35 inches wide, the Cuda 2412 Series parts washer has a 250-lb. load capacity, and a 24 inch turntable diameter. While boasting Cuda Series durability, it has a 1/2 HP mechanical seal with flush tube style pump and an upper drive arm that rotates the turntable. The 115V models make the 2412 especially versatile for use anywhere in the shop.
The 2412 top-load parts washer is ideal for replacing sink on drum solvent tanks, small engine repair, and general light duty auto repair.
Aqueous parts washers clean faster and better without using harmful solvents! Cuda automatic parts washers provide a safe and efficient solution to cleaning parts because they don't use harmful cleaning solvents to clean. Our automatic parts washers also provide a time-saving, easy parts cleaning solution for your staff allowing them to simultaneously clean parts while performing other tasks.
| | |
| --- | --- |
| Working Height: | 12" |
| Turntable Diameter: | 24" |
| Turntable Load Capacity: | 250 lbs |
| Number of Spray Nozzles: | 8 |
| Pump Motor: | .5 HP - Close Coupled Sealed |
| Sump Capacity: | 25 gal |
| Heater: | 1.8 kW (115V), 4.5 kW (208V & 230V) |
| Pump Capacity: | 20 GPM - 22 PSI |
| Voltage / Phase: | 115V / 1Ph 230V / 1Ph 208V / 1Ph |
| Amperage: | 15 - 115V (1Ph) 24 - 230V (1Ph) 26 - 208V (1Ph) |
| Machine Dimensions L x W x H: | 41"L x 35"W x 45"H |
| Shipping Dimensions L x W x H: | 55"L x 48"W x 58"H |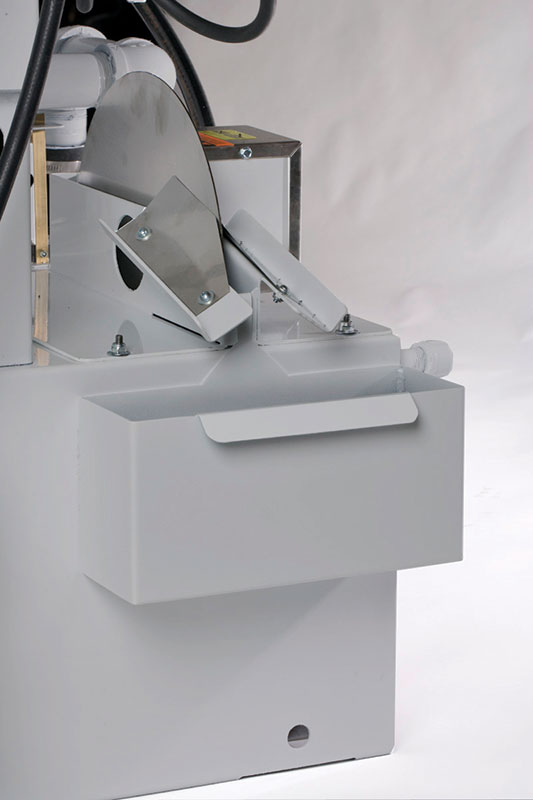 With stainless steel disc and wiper blades, the skimmer effectively removes oil and grease from the cleaning solution to prolong it's useful life, and to provide a means for convenient oil and grease disposal.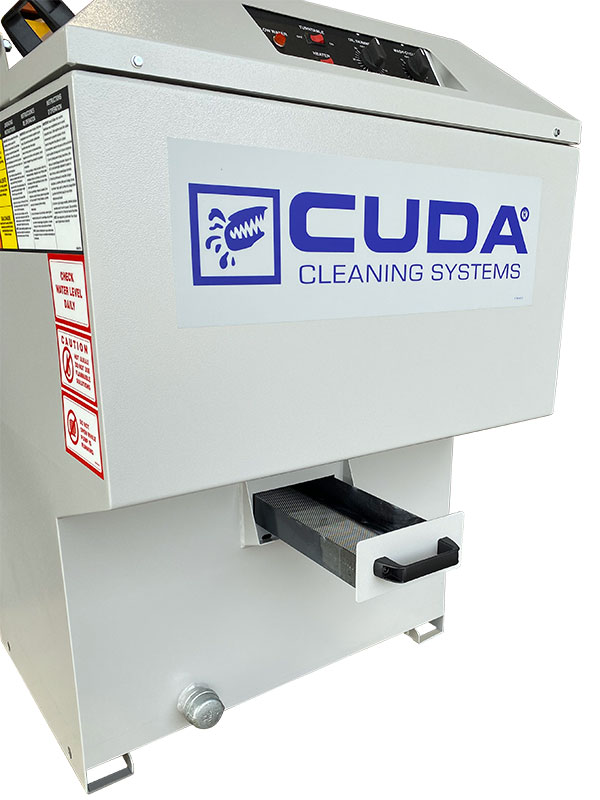 The patented front access debris screen filters debris particles from the wash solution to ensure clear spray nozzle operation, and also provides a safeguard against small parts that might accidentally be washed through from the cleaning chamber.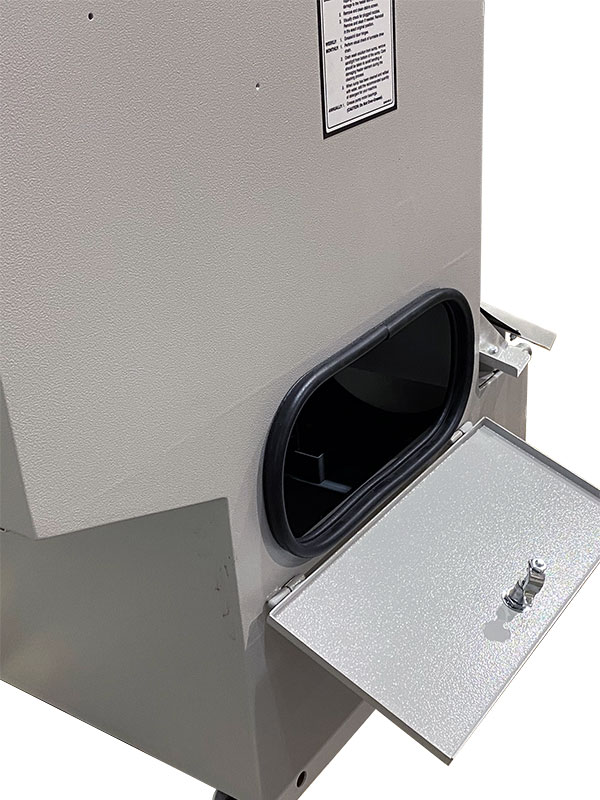 The easy access sump cover permits quick and easy cleaning of the Cuda parts washer.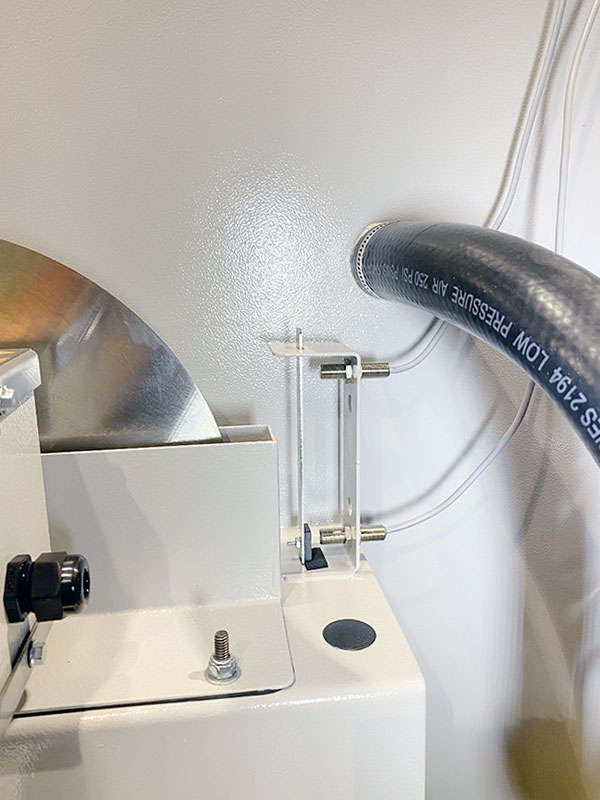 Enhances safety and protects heating element by automatically turning the unit off if the water level drops too low.
Automatic Water Fill

Automatically adds water if water level drops

Containment Rings

22", 24" or 25" diameter for extra basket capacity

Deluxe Kit

Detail and Power Brush–complete kit

Detail Brush

(with pump) allows easy cleaning of blind holes and difficult areas (requires shop air)

Power Brush

(pneumatic) removes stubborn gasket materials and carbon deposits (requires shop air)

Filtration

quickly removes sediment from the sump through 100-micron filters to help extend the life of wash water

Heater and Skimmer Timers

Oil Drain Container

collects oil from Automatic Oil Skimmer

Preferred Option Package

Parts Basket, Containment Ring and Oil Container

Small Parts Basket

for smaller parts cleaning

60-Mesh Debris Screen Tray

Insert provides finer screening of sump solution